It's Never Too Early To Prepare Your Child For Life With Jiu Jitsu
Martial Arts training offers endless benefits to kids growing up. Not only can it teach them useful self-defense strategies, but training in the martial arts can also instill positive life-skills like self-control and confidence. That's why our Kids Jiu Jitsu program at Phoenix Jiu Jitsu/Ares Brazilian Jiu Jitsu is the perfect way to provide an education that will be useful for the years to come. Parents from all over Goodyear, Avondale, and Buckeye are already trusting us with their kids' development and we want to invite your family, too!
Fill out the short form on your screen to learn more today!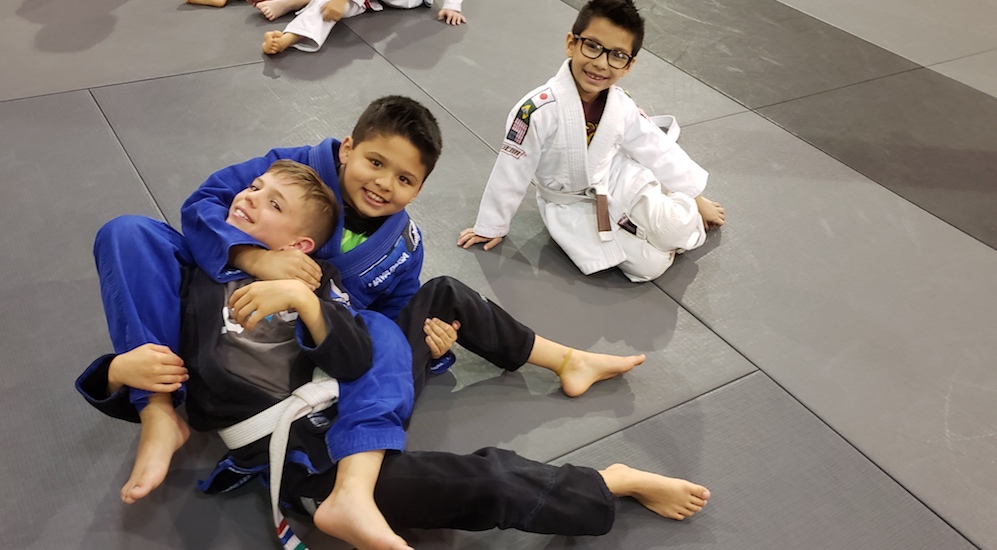 Let Us Be Your Partner In Parenting
Our priority extends beyond offering the best Jiu Jitsu training in Arizona. We are also dedicated to cultivating our community by focusing on personal growth! Our Kids Jiu Jitsu programs take the same life-lessons you're teaching your child at home and applies them in a positive, safe, and fun environment where they also learn about Jiu Jitsu. With Jiu Jitsu training, parents see a difference in their child's mental attitude, perseverance, and goal setting that carry over from the gym to every aspect of life.
Our Kids Jiu Jitsu programs can help your child:
Gain self-control and confidence in any situation
Learn self-defense strategies to help them feel comfortable wherever they are
Conquer new challenges that may seem daunting
Make new friends across a variety of backgrounds
Enroll Your Child In A Program They'll Want To Keep Coming Back To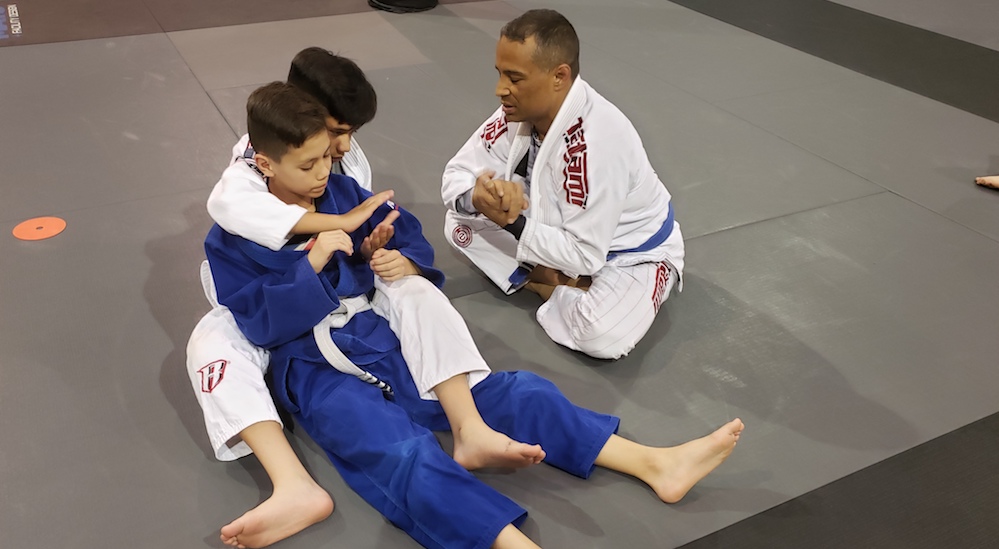 Not only do our Kids Jiu Jitsu programs teach valuable lessons, but they're also a ton of fun! We offer a variety of age specific classes to keep your child engaged and working with their peers to better themselves and their teammates. With classes for kids as young as 4 years old, there's never been a better time to get your child involved with Jiu Jitsu!
Little Grapplers (ages 4-6) start with the foundation:
Basic principles of Jiu Jitsu that develop agility and balance
Integration of teamwork and leadership to encourage respect and confidence
Structured classtimes to instill patience and planning
Achievements in learning to keep them excited for each new step
Our Youth classes (ages 7-9) begin to introduce:
More complex techniques relying on constant growth
Intensified routines to encourage hard work and discipline
Consistency in the level of excellence provided by our instructors
Ideas of community lifting up those who help others
By the time your child joins our Teen program (ages 10-15) they'll be able to experience:
Increased accountability for their progression
Heightened athleticism developed over time
Noticeable respect for others and discipline in a variety of situations
Overall preparedness for whatever life throws at them
Give Your Child The Best In Personal And Physical Education With Jiu Jitsu
Here at Phoenix Jiu Jitsu/Ares Brazilian Jiu Jitsu, our mission is to develop confident leaders in our community. And that starts with our children! Our Kids Jiu Jitsu programs will help teach your child how to handle themselves with confidence and respect in every situation. Parents bring their children from all over Goodyear, Avondale, and Buckeye to enjoy the professional, family-friendly atmosphere we have and we can't wait to welcome you!
Fill out the short form on your screen to learn more today!