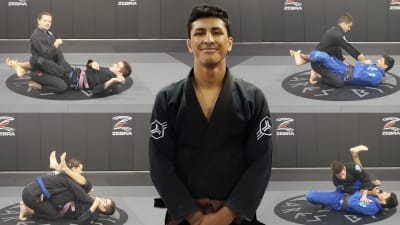 Keven Carrasco
Keven is a brown belt and Assistant instructor. Keven has been training for over 10 years. He is a product of the Youth Brazilian Jiu Jitsu Program. He's also a highly decorated Jiu Jitsu athlete and has won many titles over the years. He is the 2019 Rooster Purple Belt World Champion.
Some other accomplishments include:
2019 IBJJF Gi World's 1st Place Champion
2019 IBJJF No Gi 2nd Place Champion
2019 IBJJF Gi 1st Place Atlanta Summer Open Champion
2019 Abu Dhabi Grand Slam Jiu Jitsu World Tour 1st Place Champion
2019 IBJJF San Jose International Open 1st Place Champion
Keven loves training and teaching BJJ. He has been a role model for others to succeed throughout his Brazilian Jiu Jitsu career!